Design thinking is a problem-solving approach that focuses on understanding user needs, generating innovative ideas, and iteratively refining solutions. Here's a summary of its key principles and steps:
Define
: Clearly define the problem or challenge by reframing it from the user's perspective, taking into account their goals and pain points.
Ideate
: Generate a wide range of ideas without judgment, encouraging creativity and thinking outside the box.
Prototype
: Create tangible representations of the ideas to test and gather feedback. Prototypes can be low-fidelity sketches, mock-ups, or even interactive prototypes.
Lo - Hi Fidelity example.
Test
: Engage with users to gather feedback on the prototypes, allowing for iterative refinements based on their insights and observations.
Iterate
: Continuously repeat the process of prototyping and testing, refining and improving the solution based on user feedback until a desirable and effective solution is achieved.
Design thinking encourages a human-centered and iterative approach, fostering innovation and problem-solving by putting the needs of users at the forefront. By embracing empathy, ideation, prototyping, testing, and iteration, designers can create solutions that are more likely to address real user needs and deliver meaningful experiences.
The Double Diamond process, a framework often used in design, comprises four distinct steps. 
First, there's the **
Discover
** phase, where research and exploration lead to a deep understanding of the problem or challenge. 
This is followed by the **
Define
** phase, in which insights are synthesized to clearly define the problem and its scope. 
The **
Develop
** phase comes next, involving the generation of creative ideas and potential solutions. 
Finally, the **
Deliver
** phase focuses on prototyping, testing, and refining those solutions to bring them to fruition. 
Beyond the Double Diamond, other design processes exist. One example is the **Design Thinking** process, which encompasses five stages: Empathize, Define, Ideate, Prototype, and Test. 
While both the Double Diamond and Design Thinking emphasize iterative and user-centered approaches, the main difference lies in their structure and emphasis. The Double Diamond is a more specific process that highlights the divergent and convergent phases of design. Design Thinking, on the other hand, is a broader framework that encourages empathy and iteration throughout all its stages, placing a strong emphasis on understanding and addressing user needs. While the Double Diamond can be seen as a subset of the Design Thinking approach, both methods are valuable tools for fostering innovation and solving complex problems.
Here's a general outline to guide you thru my research process:
    1.
Define Research Objectives:
Clearly state the goals and objectives of your research. Identify what specific                  insights you want to gather and problems you aim to address in relation to user experience.
     2.
Identify Target Users:
Define your target audience. Understand their demographics, behaviors, and                               preferences to guide your research efforts effectively. 
     3.
Determine Research Methods:
Select appropriate research methods based on your objectives. Common UX               research methods include 
surveys, interviews, usability testing, competitive analysis and A/B testing.
 Consider           both qualitative and quantitative approaches. 
     4.
Craft Research Questions:
Develop specific research questions that align with your objectives. These                           questions will guide your research activities and help you gather relevant insights.
     5.
Plan Data Collection:
Outline how you will collect data for each research method. Specify the number of                     participants, sampling criteria, and the data collection tools or platforms you will use (e.g., online survey tools,           video recording software).
     6.
Design Research Materials:
Create interview guides, survey questionnaires, or usability test scenarios that are           tailored to your research questions. Ensure your materials are clear, unbiased, and relevant to gather                           meaningful insights.
     7.
Recruit Participants:
Determine how you will recruit participants for your research activities. Consider using               recruitment platforms, social media, or contacting specific user groups. Aim for a diverse range of participants           to capture varied perspectives.
     8.
Conduct Research Sessions:
Carry out your research activities based on the chosen methods. This may involve           conducting interviews, administering surveys, observing usability tests, or analyzing existing data.
     9.
Analyze Data:
Once you have collected the data, analyze it using appropriate techniques. Common analysis               methods include qualitative coding, statistical analysis, and thematic analysis. Look for patterns, trends, and               insights that answer your research questions.
    10.
Interpret and Synthesize Findings:
Evaluate and interpret the research findings in the context of your original            objectives. Look for common themes, pain points, and opportunities for improvement. Synthesize the results              to create a clear and actionable summary.
    11.
Report and Communicate:
Prepare a comprehensive report documenting your research process, findings, and            recommendations. Present the report to relevant stakeholders, such as your development team, to inform                  design decisions and guide future iterations.
A task flow is a diagram representing a user's journey through a specific task. You can think of job flows as the DNA of content experience. Instead of viewing a single piece of content in isolation, a task flow allows you to consider how one piece of content connects to the next. These connections form the paths that users travel to arrive at their endpoint.
When creating user task flows, prioritize what matters most to your audience, not what matters most to you. According to the Content Marketing Institute, 90% of top-performing B2B content marketers put their customers' informational needs first. You can increase engagement, conversion, and brand awareness by putting their needs first.
Consider these questions to get a feel for your audience's goals:
What are their starting points?
Why are they engaging with your brand?
What information are they hoping to find?
What action(s) do they want to complete?
How do their goals intersect with your brand's objectives?
What are User Flows?
Designing pages for websites and applications don't always produce the best results. The design process separates the look, feel and process from what the user is trying to accomplish. An alternative approach to this kind of design is to design for user flows and thus focus on what the user needs to get done and how to deliver that in the most effective manner possible. This should lead to better user experiences as it places the user at the heart of the design process. 
Instead of going through the technical specification documents and trying to base designs on that, we examine the user's objectives (or objectives) and the business's goals (or purposes).
So, for example, on a retail website, this might include:
The user wants to buy a new product
The user wants to research alternative products
The user wants to return a product
By mapping out all the possible objectives and comparing them to business objectives – it becomes easy to create user flows. Flows are simply the process steps from the user arriving on a website to completing their task or tasks.
The main difference between product-centric and customer-centric models lies in their approach to business strategy and decision-making. 
1.
Product-Centric Model:
In a product-centric model, the primary focus is on the features, functionality, and quality of the product or service itself. The organization designs, develops, and promotes its offerings based on what it believes is valuable and innovative. The decision-making process revolves around the product and its capabilities, with the goal of creating a superior product that will attract customers.
2.
Customer-Centric Model:
In a customer-centric model, the primary focus is on understanding and fulfilling the needs, preferences, and expectations of the customers. The organization emphasizes building strong relationships with customers and gathering insights to inform product development and improvements. The decision-making process considers customer feedback, market research, and user-centered design principles, aiming to create products and experiences that align with customer desires.
In a customer-centric model, the product is developed with a deep understanding of the target audience and their pain points, ensuring that the solution meets their specific needs. This approach emphasizes customer satisfaction, loyalty, and long-term relationships. Conversely, the product-centric model places more emphasis on the technical aspects of the product and assumes that customers will be attracted to its features and capabilities.
Overall, a customer-centric model prioritizes the customer's perspective, preferences, and experience throughout the product lifecycles, leading to a more tailored and customer-focused solution.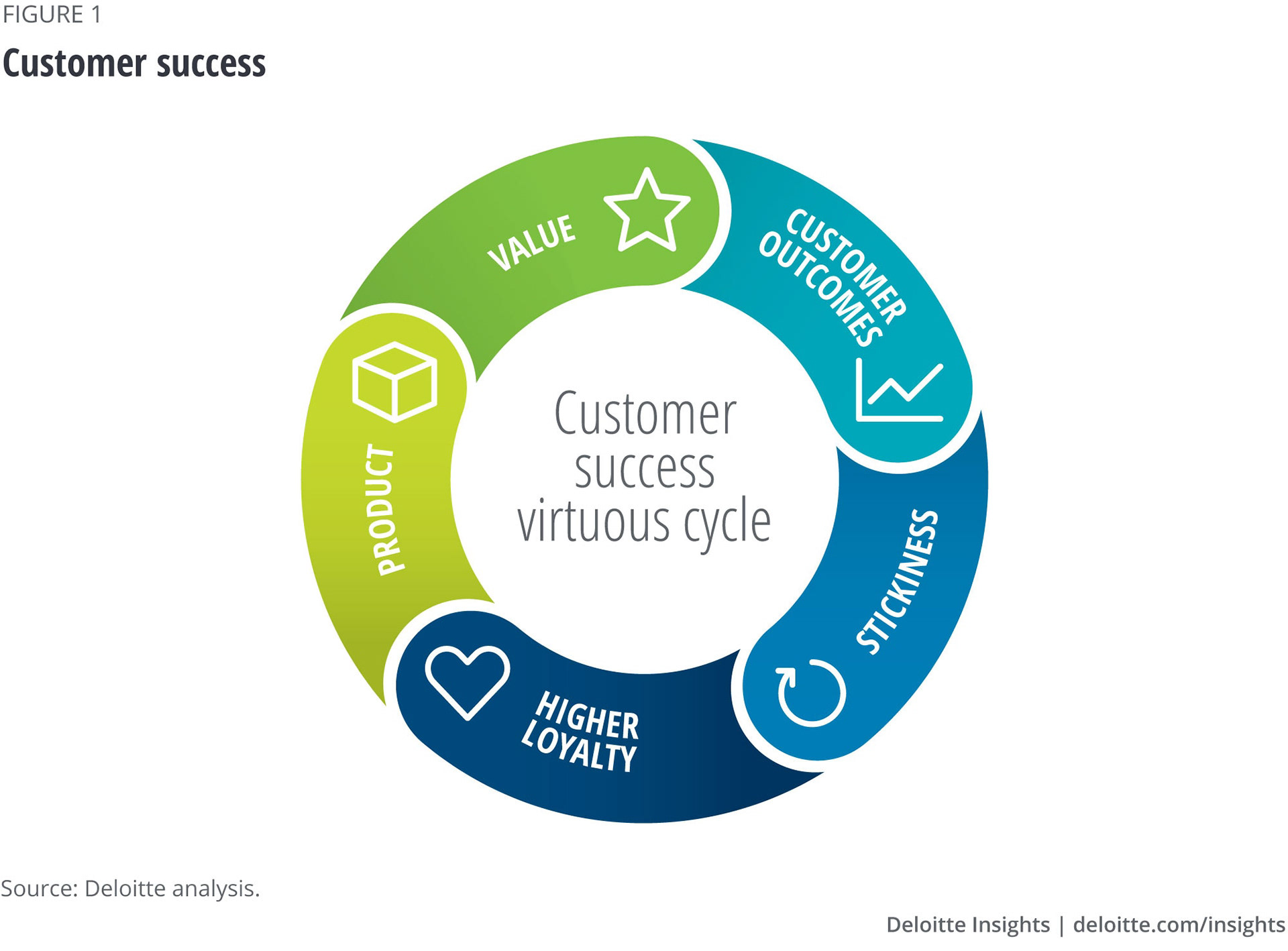 Why does UX Design Accessibility Matter?
UX design accessibility matters because it ensures that digital products and services can be accessed and used by all individuals, regardless of their abilities or disabilities. By incorporating inclusive design principles, UX designers can create interfaces that are usable and enjoyable for everyone, including people with visual, auditory, cognitive, or motor impairments. Accessibility in UX design promotes equal access, enhances user satisfaction, widens the target audience, and ensures compliance with legal requirements. It enables individuals to navigate, understand, and interact with digital experiences effectively, fostering inclusivity and equal opportunities for all users.
What type of accessibility guides exist?
There are several types of accessibility guides available to assist designers and developers in creating inclusive and accessible digital experiences. Some of the commonly used guides include:
Web Content Accessibility Guidelines (WCAG):

WCAG provides comprehensive guidelines for creating accessible web content. It covers a wide range of accessibility requirements and techniques for various disabilities.
Mobile Accessibility Guidelines:

Similar to WCAG, these guidelines focus specifically on creating accessible mobile applications and ensure that mobile interfaces are usable for people with disabilities.
User Interface (UI) Accessibility Guidelines:

UI accessibility guidelines offer recommendations for designing inclusive user interfaces, considering factors like color contrast, text size, keyboard navigation, and more.
Design Systems:

Many organizations develop their own design systems that incorporate accessibility guidelines. These design systems provide reusable components and design patterns that prioritize accessibility.
Operating System Accessibility Guidelines:

Major operating systems, such as iOS and Android, provide specific accessibility guidelines for developing accessible applications that leverage built-in accessibility features of the platform.
It's important to consult these guides and standards to ensure that digital products and services are designed and developed with accessibility in mind. Additionally, involving individuals with disabilities in usability testing can provide valuable insights into improving accessibility.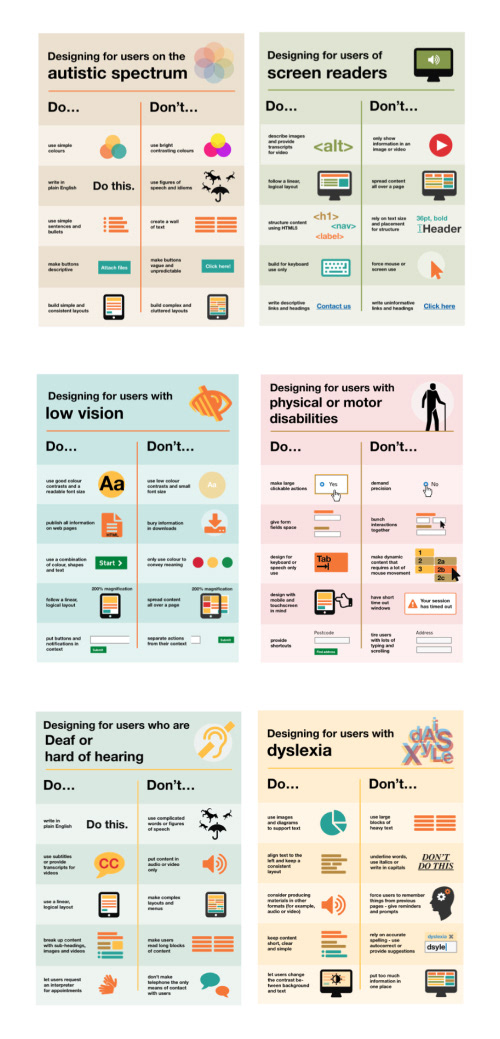 A UX roadmap is a strategic plan that outlines the goals, priorities, and timeline for implementing user experience (UX) improvements within a product or service. It provides a high-level overview of the key initiatives and activities that need to be undertaken to enhance the user experience over a defined period.
A UX roadmap typically includes the following elements:
Objectives and Goals:
It outlines the desired outcomes and objectives for the UX improvements, such as increasing user satisfaction, improving conversion rates, or addressing specific pain points.
Initiatives and Activities:
The roadmap identifies the specific projects, features, or enhancements that will be undertaken to achieve the desired goals. It may include activities like user research, interface redesign, usability testing, content strategy, or accessibility improvements.
Prioritization and Dependencies:
The roadmap helps prioritize the initiatives based on their impact and feasibility. It considers dependencies between different projects or tasks, ensuring that the implementation is well-sequenced and coordinated.
Timeline and Milestones:
The roadmap provides a timeline or milestones indicating when each initiative or activity is expected to be started and completed. It helps set expectations and allows for tracking progress and accountability.
Resources and Budget:
The roadmap may also include resource allocation and budgetary considerations, outlining the necessary team members, skills, and financial resources required for each initiative.
Stakeholder Alignment:
It serves as a communication tool to align stakeholders, including product managers, designers, developers, and executives, regarding the UX strategy and priorities.
The UX roadmap provides a structured plan for improving the user experience and guides the UX team in implementing changes systematically. It helps ensure that UX efforts are aligned with business goals, user needs, and available resources, facilitating the successful execution of UX initiatives.
Implementing a design system can offer several advantages and a positive return on investment (ROI) for organizations. Here are some key benefits:
Consistency and Efficiency:
A design system establishes a centralized library of reusable components, patterns, and guidelines. It ensures consistency in visual aesthetics, interaction patterns, and branding across various products and platforms. This consistency reduces design and development time, streamlines workflows, and increases operational efficiency.
Faster Iteration and Scalability:
Design systems enable teams to iterate and scale products more rapidly. With pre-defined components and guidelines, designers and developers can build new features or products more efficiently. It eliminates the need to reinvent the wheel, saving time and effort in the design and development process.
Improved User Experience:
Design systems prioritize user-centered design principles, resulting in enhanced user experiences. Consistent and intuitive interfaces lead to a more seamless and enjoyable interaction for users. By providing a unified and cohesive experience across products, the design system contributes to positive brand perception and customer satisfaction.
Collaboration and Communication:
Design systems foster better collaboration between designers, developers, and stakeholders. It serves as a common language and reference point, facilitating clear communication and reducing misunderstandings. It promotes cross-functional collaboration, aligning teams around a shared vision and goals.
Brand and Design Governance:
A design system ensures brand and design consistency, maintaining a cohesive and recognizable identity. It establishes guidelines for typography, color palettes, icons, and other visual elements, helping maintain brand integrity across products and platforms.
Cost Savings:
Although implementing a design system requires an initial investment of time and resources, it can yield long-term cost savings. By reducing design and development redundancies, streamlining workflows, and improving efficiency, organizations can save time and resources in the long run.
The ROI of a design system can be measured through metrics such as increased design and development productivity, reduced time to market, improved user satisfaction, and reduced maintenance costs. Ultimately, a well-executed design system can contribute to better products, increased customer loyalty, and improved business outcomes.